New Rabbit Owner is here to help rabbit owners with answers to common questions, tips on all things pet bunny related, reviews of equipment, hutches and toys, and recommendations. If you're already a loving owner of pet bunnies, or are wondering whether owning a pet rabbit might be for you, you're in the right place.
You'll find great advice, and hints and tips on a whole range of areas, from what you feed your rabbit and how to care for your rabbit to how to teach your bunny great tricks, and plenty more.
Some of our posts answer specific questions (like, 'why is Timothy hay good for rabbits', or 'what herbs are safe for rabbits to eat'). Others are fun things to try (like, 'how to teach your rabbit to high five'). And we also write reviews on stuff that we've bought and used, so you can decide if it's worth your money.
After years of encouragement and requests, we finally decided to become a bunny owning family. We now are the delighted owners of Fish and Chips, who star in most of our photos. We've had to learn a lot in a short period of time – we kept coming up with new questions that we wanted answers for. So we've taken what we've learnt and what we're still learning, and sharing it with you.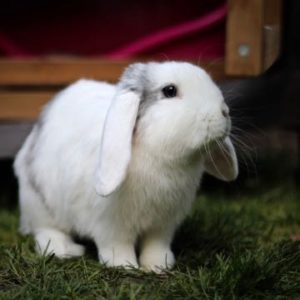 Fish and Chips are mini lops (possibly crossed with another breed?). They both love scampering around our garden at what seems like a million miles an hour from a standing start. Fish is slightly quicker than Chips in learning new tricks. They are both keen on coriander.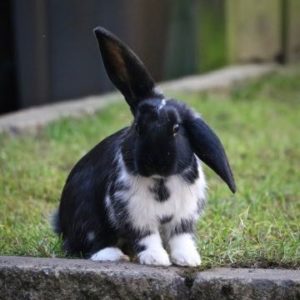 We live in Manchester, England, and our rabbits live in our garden. They are mainly looked after by Lucy and Emily, though Sophie (a rabbit 'auntie') and Ana also help out. The posts on this site are written by different family members, though Jonathan looks after the site overall. Lucy and Emily also manage the popular Instagram account.
Want to know when we add another post to the website? Sign up for our newsletter (in the sidebar).